I am so excited today to be taking apart in the cover reveal for Molly McAdams' Letting Go! I read my first Molly McAdams' book in March--Forgiving Lies and quickly followed up with Deceiving Lies. I just fell in love with her writing and I am beyond THRILLED to be helping to reveal her latest book cover!
Letting Go
By Molly McAdams
ISBN: 9780062369376
Publication Date: November 4, 2014
Book Synopsis:
When Grey and Ben fell in love at thirteen, they believed they'd be together forever. They never dreamed that three days before their wedding, twenty-year-old Ben would suddenly die from an unknown heart condition, destroying his would-be-bride's world. Grey would have spent the next two years simply going through the motions if it hadn't been for their best friend, Jagger. He's the only one who understands her pain ... the only one who knows what it's like to force yourself to keep moving when your dreams are shattered.





While everyone else worries over Grey's fragility, Jagger is the only one who sees her strength, and vows to always be there for her-even if it's only as her best friend. As much as he wants Grey, he knows her heart will always be with Ben. But when Grey finds out that Jagger has loved her since before he even knew what love was, it might prove to be too much for her to handle.





Grey soon realizes their chemistry is undeniable, and they learn that admitting their feelings for each other means they've got to face the past. Is being together what Ben would have wanted . . . or a betrayal of his memory that will eventually destroy them both?
Oh it sounds like it is going to be so good, doesn't it? Now, onto a very special message...
A Video Message from Molly!!
To Purchase the Book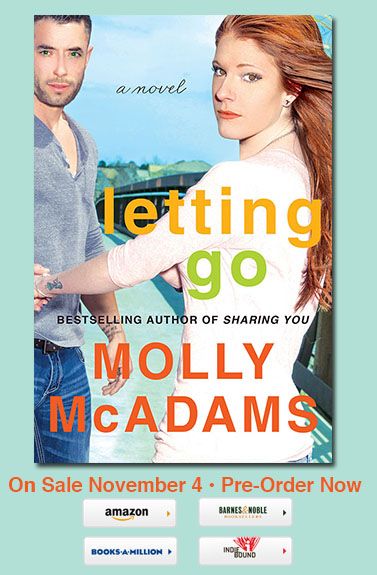 And don't forget to add it to your GoodReads TBR shelf:
Share the love
Are you looking forward to this book? If you have read a Molly McAdams book, which one is your favorite? Be sure to let me know in the comments!